IT SUPPORT COMPANY
Quick Resolutions to Issues 24/7!
AvarTec offers world-class IT cyber security solutions, managed onsite hardware firewalls and software system upgrades, migrations, and day-to-day backups that detect, protect and prevent you from sophisticated threats.
With so many different programs and services out there, it is easy to get confused. Our support techs are there to answer questions about productivity, storage, organization, and cybersecurity.
Extensive experience in migrations of SQL, Exchange, and Hybrid Cloud solutions. All files and data on workstations are replicated to servers and fully backed up.
Email systems are filtered and archived off-site before it hits your mailbox, with Office 365, Hosted Exchange or on-premise Exchange server. All email is protected with a 30-day webmail continuity option. If your email system goes down we can quickly connect you to an active email solution in minutes.
Backup systems are also part of our business continuity plan. If disaster strikes, your servers, and data will be accessible from the cloud in minutes or hours, not days or weeks.
Umbrella DNS which proactively prevents users from visiting malicious places on the Web, with no hardware to install and no software to maintain.
We partner with Internet Service Providers to help you find the best connection in your area.
Network cabling systems and network/server rooms can be built to help with backup power and Internet redundancies.
Our everyday vocabulary includes ROI, DFS, GPO, DHCP, HIPAA, SSD, DNS, SSL, SAS, IPS, NAT, VPN, COLO, VLAN, BYOD, WAP, SMTP. Let us figure out the techno-babble, so you can get your business rolling with better, reliable technology.
Instant-On Backup Disaster Recovery
Technology Risk & Security Audits
Server Maintenance and Monitoring
Server & Hardware Configuration/Upgrades
Shared Cloud Storage & Migration
Is your business ready for AvarTec?
Are you tired of slow networks, unresponsive PCs, server problems or just plain tired of waiting for a response from your current IT support team? If you answered 'yes' to any of these questions, it's time to talk to us about getting the right support your business, deserve.
What Our Clients Say About Our IT Services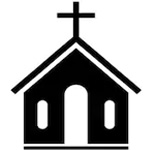 Everything is working well for me at home. I want to extend my thanks to you and your team for setting us up so quickly to work remotely. We of course were preparing for the stay at home directive at the last minute and the quick service we received from your team was greatly appreciated!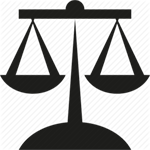 I started my office in 2009. Since then we have gone through several vendors for our computer and network needs. None of them hold a candle to Jim and Avartec.

They are so responsive, so knowledgeable, and so easy to deal with. I never feel like I am paying for something I don't need.

AvarTec has been our IT consultant since 1997. Over the years, they have provided us top notch support. Not only by providing us with well thought out, proactive solutions, but also helping us through unforeseen crisis.

We know we can count on Jim and his team 24/7. I highly recommend them.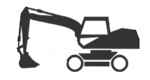 Your team has done things for us that no other company would ever do, and it does not go unrecognized. Thank you for being there for us.

Thank you so much for all your help! WOW! I couldn't have handled that without you – at least not without some extreme stress ?

All is working well. I just thought I'd give you some positive feedback.